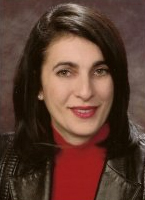 About Jacqui
Jacqui Coons has consistently been a multi-million dollar producer for Carey and Giampa Realtors and was awarded Realtor of the Year with Carey and Giampa in 2007. She brings enthusiasm, a positive attitude, and a high degree of professionalism that is important when picking a Realtor. Her innovative website was given a national award by a leading website design firm.
Jacqui grew up in Chelsea, Massachusetts. She attended Russell Sage College where she graduated with a degree in Physical Therapy. Jacqui called Dallas, Texas her home for eleven years, where she worked in the wellness sector. She also had a thriving personal fitness business. Moving to New Hampshire in 1992, she has gotten back to her New England roots, enjoying the fall foliage, skiing and the ocean! She currently resides in North Hampton with her family.
Jacqui has experience in new construction, buying and selling homes and condos, renovation, decorating, design, and faux painting. Her experience helps clients imagine the possibilities.
GOALS:
To listen the the needs of every buyer and seller, to understand their vision and to use my skills to help my clients achieve their goals. I have a positive attitude and I would love the opportunity to hear from you!
To search the entire MLS system, check out schools, get town info and local activities, check out my website at www.JacquiCoons.com!
Contact Jacqui at (603) 929-1100 Ext. 143 or by email at jcoons@careyandgiampa.